HEADLINES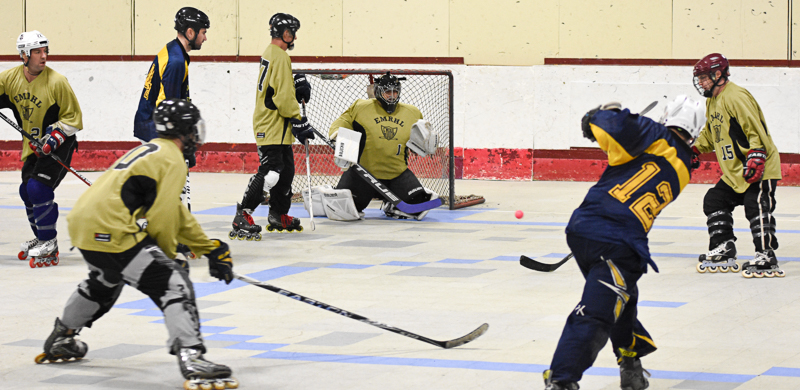 Saturday League - Sabres slide into first with thrilling 8-7 win
The Sabres got a last second save from Nate Scott to hang on for an 8-7 win and sole possession of first place after 3 weeks.

We have openings for fill ins only right now in the upcoming fall season. email: daveicehog@aol.com
Tuesday League - Sex & the City slides into first place
A close 3-2 win by SATC over Deadwood now has SITC in first place, it was their 5th win in a row.
Cost for the new season is $220 for skaters and $110 for goalies.
Game Day Stats!
The EMRHL is using Hockeyshift to host our regular season stats. Click on Live & Career stats above to follow along Live during game day or look for scores and stats after the games. Some past seasons are also available, and each players has their own individual page. Playoff schedules will be here on our web page and not on the stats page.