HEADLINES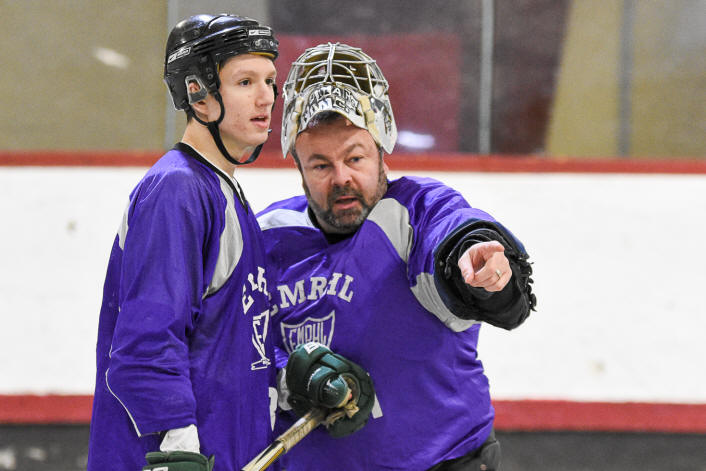 Saturday League - Sabres finally lose in regulation, also Stars lose again
The Saturday league had the top two teams both lose, has things tighten up at the top. The middle is a complete log jam, and will be a statistical nightmare as far as sorting out the playoff matchups we believe.

We have openings for fill ins right now in the current fall season. email: daveicehog@aol.com
Tuesday League - history was made on Tuesday night, The Christmas Comeback
The Tuesday playoffs started off as expected, but the final game of the night made history. Entourage trailed Deadwood 9-2 with just over 10 minutes to play. Entourage would score 8 straight goals including the game winner with just 7 seconds left to win 10-9 in the biggest 3rd period comeback that we can remember.
Cost for the new season is $220 for skaters and $110 for goalies.
Game Day Stats!
The EMRHL is using Hockeyshift to host our regular season stats. Click on Live & Career stats above to follow along Live during game day or look for scores and stats after the games. Some past seasons are also available, and each players has their own individual page. Playoff schedules will be here on our web page and not on the stats page.