HEADLINES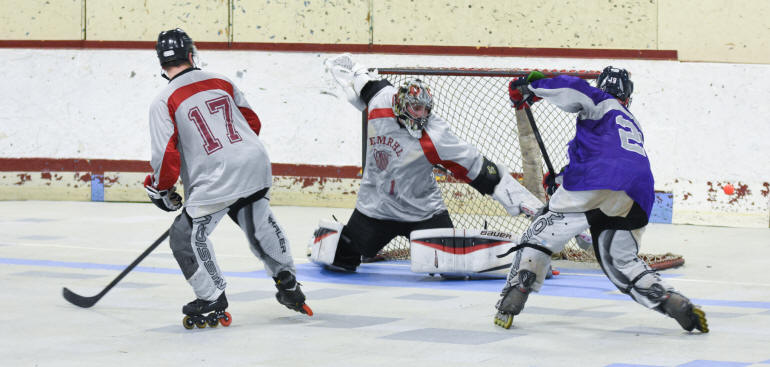 Saturday League - Playoffs
This Saturday playoffs whittled down to the final four, as four teams advanced this week, including the top seeded Donkey Kong team who seventeeed the Burger Time team.
We have a few openings for players in the upcoming season, please email daveicehog@aol.com
Tuesday League - Just one unbeaten left, and one winless
The Urban Movie Channel tied Netflix this week, remaining the last unbeaten team at 2-0-1. Fubo TV lost again, this time 7-6 to Epix, leaving Fubo FUBAR as the last remaining winless team at 0-2-0-1.

Cost for the new season is $220 for skaters and $110 for goalies.
Game Day Stats!
The EMRHL is using Hockeyshift to host our regular season stats. Click on Live & Career stats above to follow along Live during game day or look for scores and stats after the games. Some past seasons are also available, and each players has their own individual page. Playoff schedules will be here on our web page and not on the stats page.