HEADLINES
Saturday began this Saturday, new Tuesday season on Tuesday
The Saturday teams were all in action on Saturday July 19. The Tuesday teams are picked, and they will be posted along with the week on schedule this weekend or on Monday.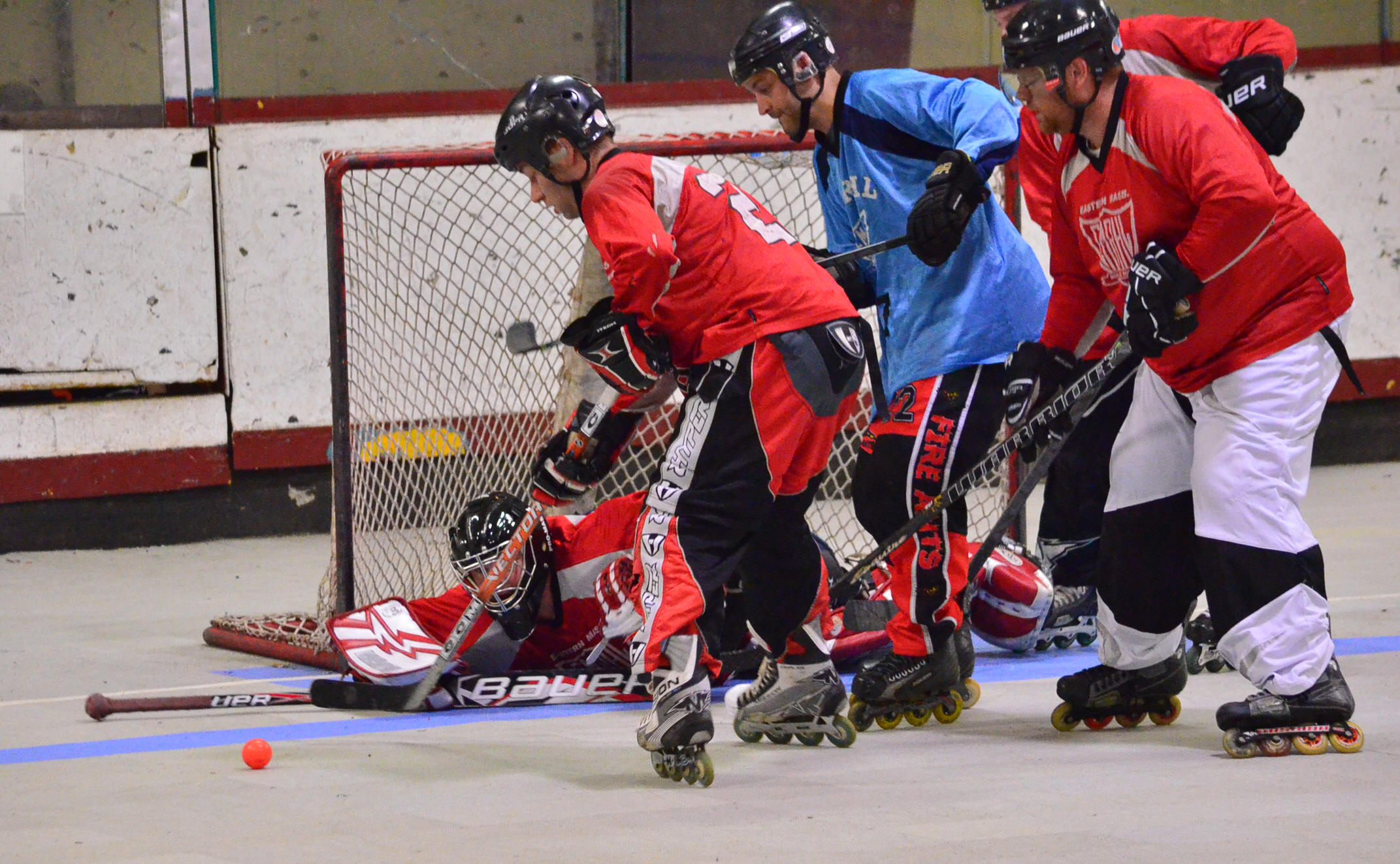 EMRHL Radio on Spreaker.com
If you have a Smartphone, download the Spreaker app and check us out, or you can listen here or at
https://www.spreaker.com/show/emrhl When we go live it shows LIVE below and you can listen right from here.




The Saturday League got underway this weekend, with all 10 teams in action.

9am saw Josh and the Pelicans get by a pesky Snappers team 9-6. The Snappers had 5 different goal scorers in the loss.

10am revealed some fast, new skaters for the Diggers. But speed is no much for veteran experience. The Rubber Ducks hung on for an 8-6 win. Ashe had 4 goals and Koz two.

11am was all Green Jackets. They racked up 11 goals on aging Spencer and slow Rizzo to take the brunch game 11-6.

12noon and wait, does Quigg have another good team? His Muck Dogs got some great goaltending from Millsy and a boat load of goals from Hafer and Woody in their 11-7 win over Hayes and the Spikes.

1pm the final game of the day was a subfest, atlteast for the Jammers. 12 sub goals lifted them to the 13-6 asterisk win over the Barons.



Mike Ashe

4 goals for the Rubber Ducks in their 8-6 win on Saturday.



Tuesday night was down to the final four.

7pm was all the Rage as they shutout Smitty, Smiggins, Higgins, and Moose 4-0. Collins, Quigg, Frasca, and McGonagle had the goals.

8pm was a good one, with the Demons holding on thanks to a shorthanded open net goal by Vinny Bianco with 14 seconds left, as they beat the Outlaws 8-6.

9pm and the Rage survived 3 Frasca penalties and got another shutout from AK, as they raise the Cup with a 2-0 win over the Demons.

It was practically the same team that won it last season, with McGonagle, Piasecki, Oreto, and Frasca all winning back to back championships.


Dennis McGonagle

Back to back Titles.

---
Follow the "E" on Twitter